Respirator "СПИРО-113" / "SPIRO-113"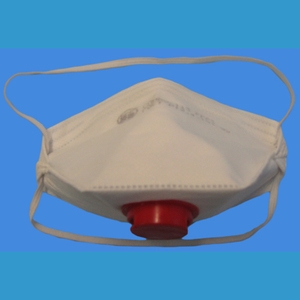 Class of filtering efficiency - FFP3.
TU 2568-007-08625805-2009
GOST R 12.4.191-99
Filtering half mask with an exhalation valve, light and soft, made material with high filtering efficiency. Particularly suitable for works under conditions of high physical activities, high and low temperatures (- 40 C °, + 70 C °), high humidity. Low breathing resistance. The inner layer is made of hypoallergenic material, creating more comfort during extended use. Respirator fits tightly to the face - nose clip easily takes the shape of the nose bridge. Suitable for any type of face.
The "СПИРО -113" / "SPIRO - 113" respirators are designed for protection of human respiratory organs against small-size and medium-size dispersed aerosols. Scope - conditions of industrial enterprises, where high efficiency protection is required.
The respirator's life is up to 5 shifts, depending on dust content and work conditions.