Respirator "СПИРО-303" / "SPIRO-303"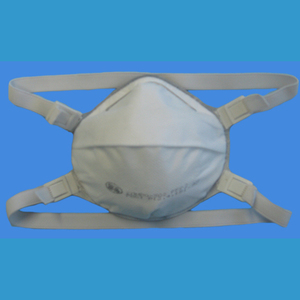 Class of filtering efficiency - FFP3.
TU 2568-009-08625805-2009
GOST R 12.4.191-99
The respirator is a lightweight filtering half mask without an exhalation valve equipped with two adjustable elastic headbands and obturator along the line of face contact; it is made of high-performance filtering material. Suitable for any type of face.
The "СПИРО -303" / "SPIRO - 303" respirators are designed for protection of human respiratory organs against small-size and medium-size dispersed aerosols. Scope - conditions of industrial enterprises where high efficiency protection is required.
The respirator's life is up to 5 shifts depending on dust content and work conditions.